Baboosh Whole Milk Kefir
Brand identity and packaging inspired by the folk art of beverage's origin in Eastern Europe.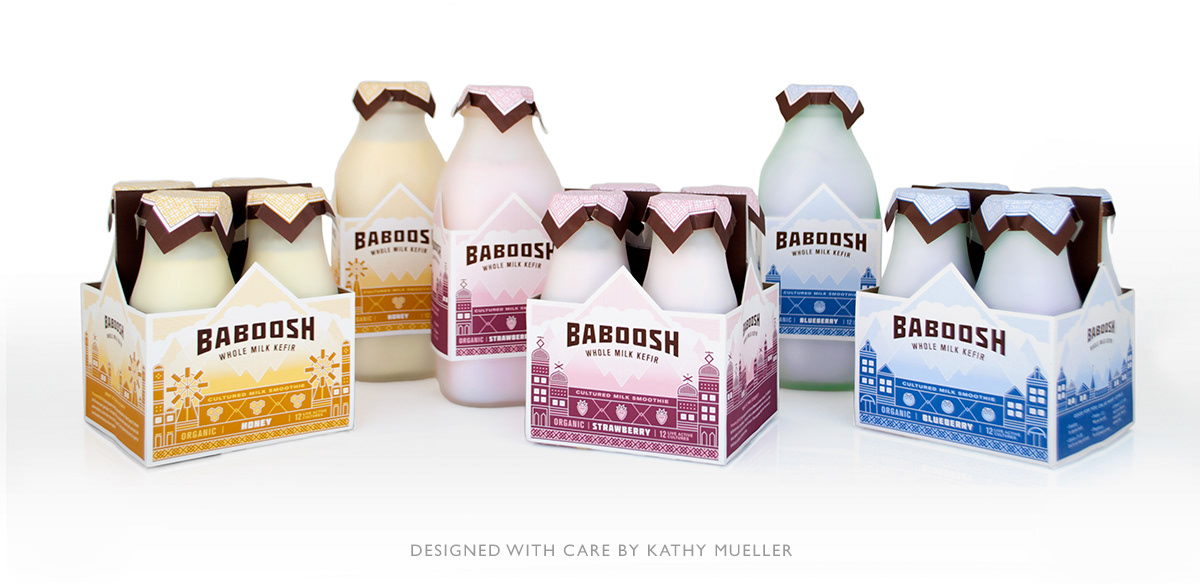 Kefir

(p

ronounced

KEE•FER)

 is a cultured milk 
product with a tart taste
originating from the Caucasus
Mountains in Eastern Europe. 
Russian folk art served as design inspiration. Each flavor features a set of unique illustrations with the modernized motifs. A scene of a city, a village, and a farm, grace the strawberry, blueberry, and honey packages.