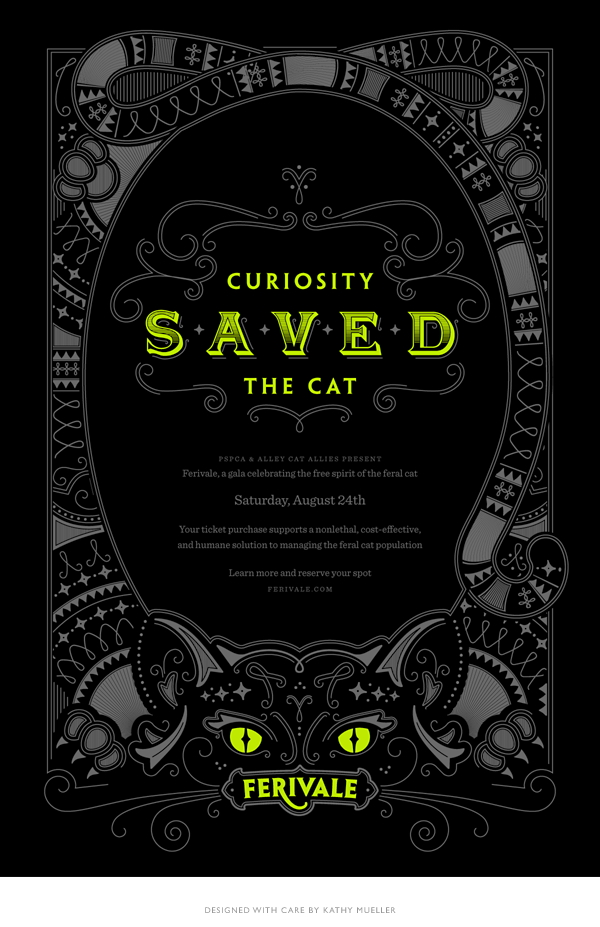 Ferivale is a gala celebrating the free spirit of the feral cat. Proceeds support the Trap-Neuter-Release Initiative, a humane solution to managing the feral cat population.
 Design for the event was inspired by the mysterious character and vagabond lifestyle of the feral cat. Thinking of the feral cat in this way lead me to reference eclectic gypsy motifs in the style.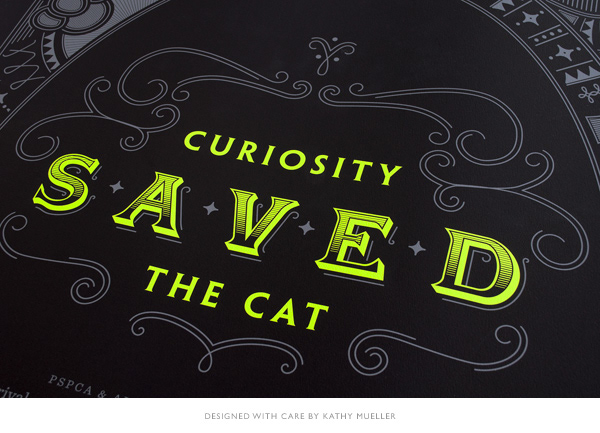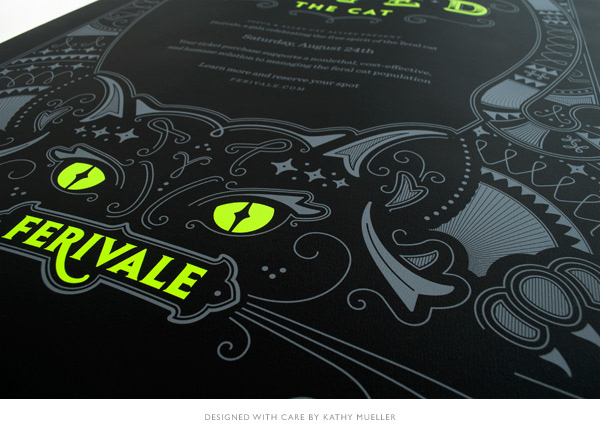 After pencil concept sketches, I moved to the computer. The process consisted of multiple passes of design with the goal of refining and adding levels of detail. I started by covering the entire poster, from bottom-to-top in a skeleton. Then I moved to start at the bottom again to add a level of detail. Each time I completed a pass, I would take a break from looking at it for a couple of days and return with fresh eyes to do it again. I printed swatches at actual size often to check the desired density of ornament on this oversized poster. Three moments of the design process are captured in the above animation.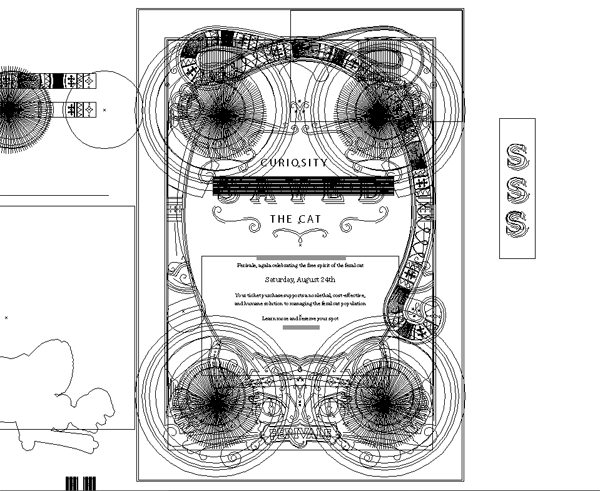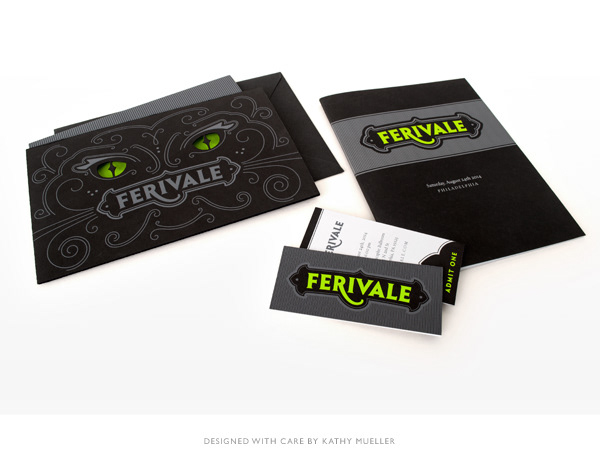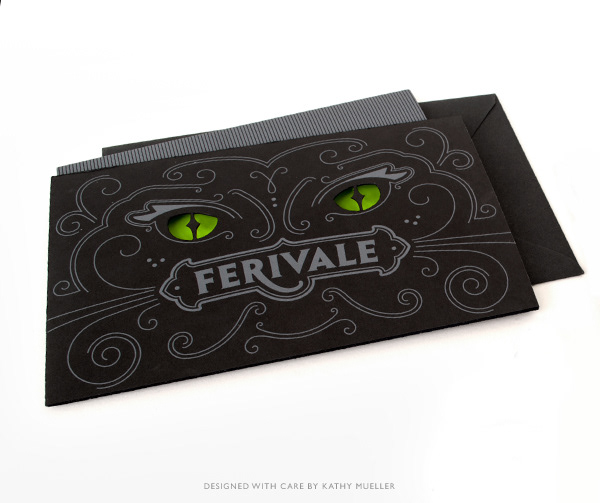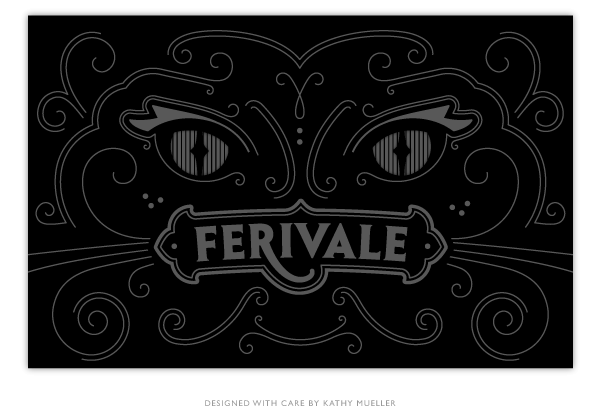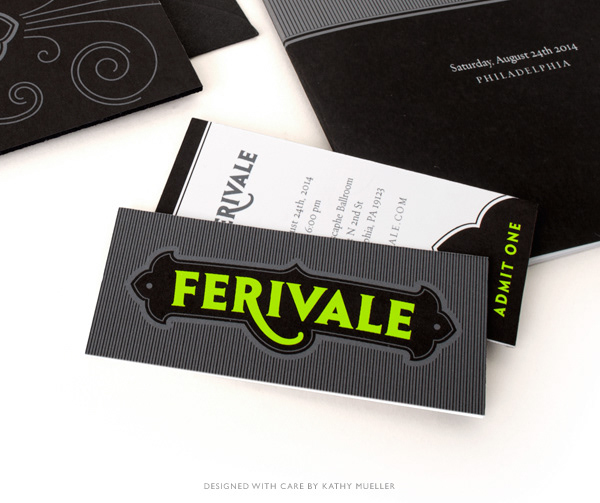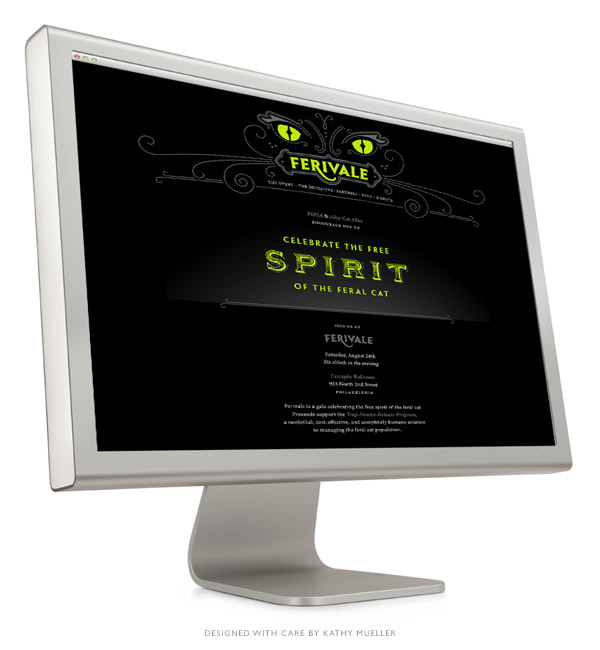 MFA graduate project at Tyler School of Art
Concept + design + copywriting: © Kathy Mueller 2013
Art direction: Prof Kelly Holohan