Frenemies | The game of social currency
A satirical card game that explores narcissistic behavior in the digital age.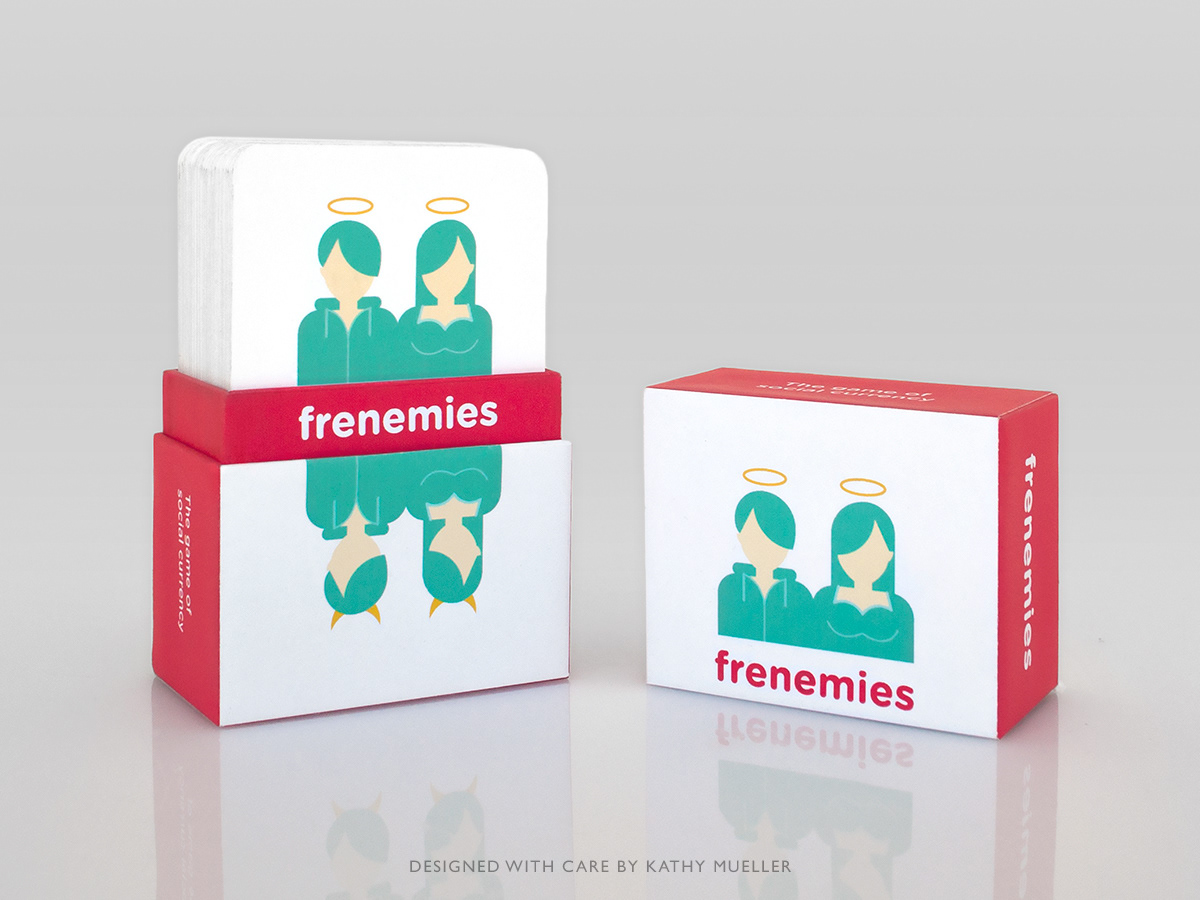 Frenemies is an easy-to-learn strategy card game where players compete to earn the most social currency. You can humblebrag, steal thunder, or backhanded compliment. Five cards in your bank closes the round, but watch out because your frenemy could throw you under the bus and ruin it all.