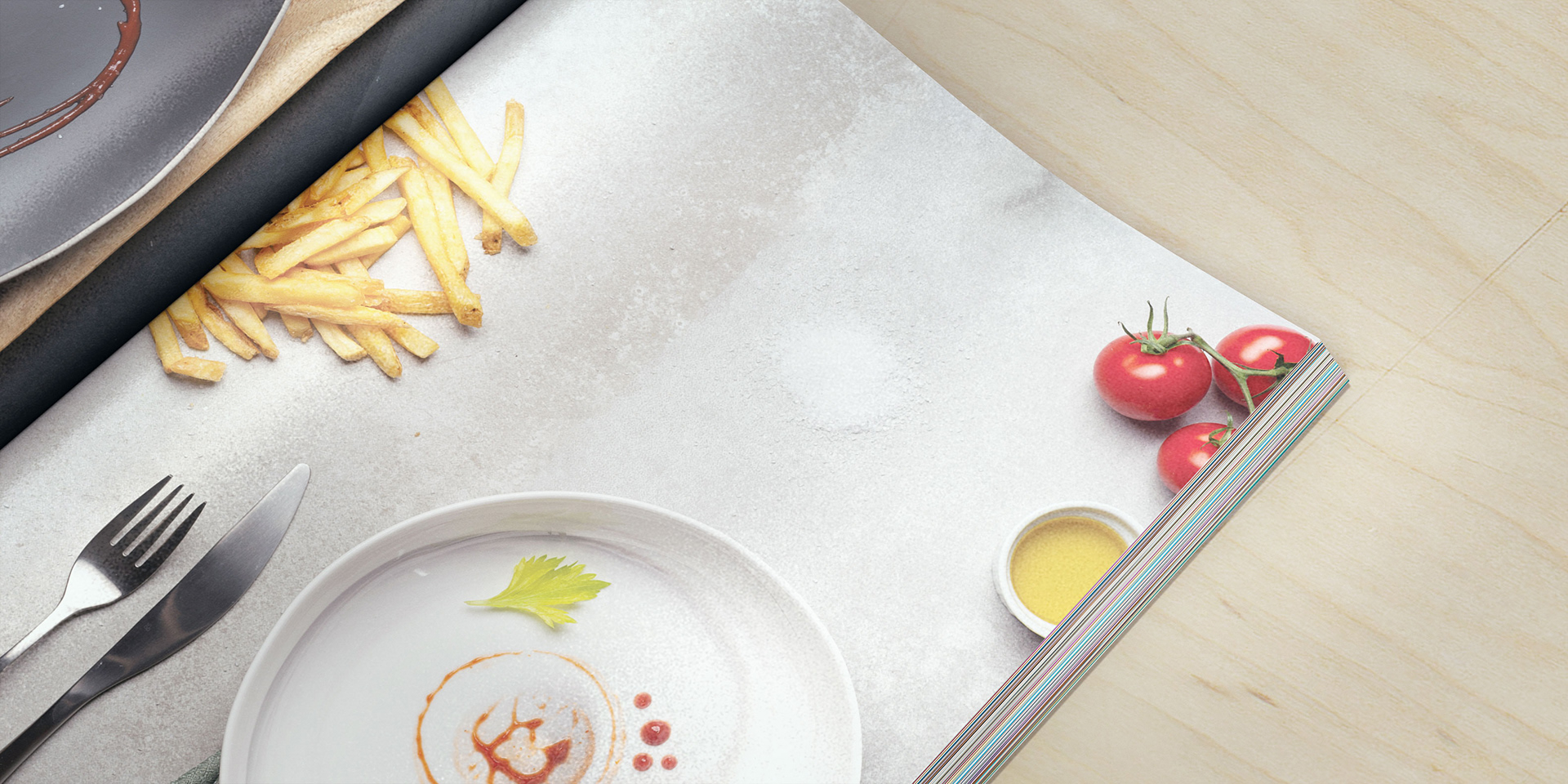 Art Direction 1: Concept & Layout
For Heinz' 150th anniversary, students are challenged to make ketchup the star of the dinner table. They were asked to facilitate a conversation between the past and the present, and spark brand love for the next 150 years.
Students should create a poster series with layouts that balance variety with unity, and have a cohesive look & feel.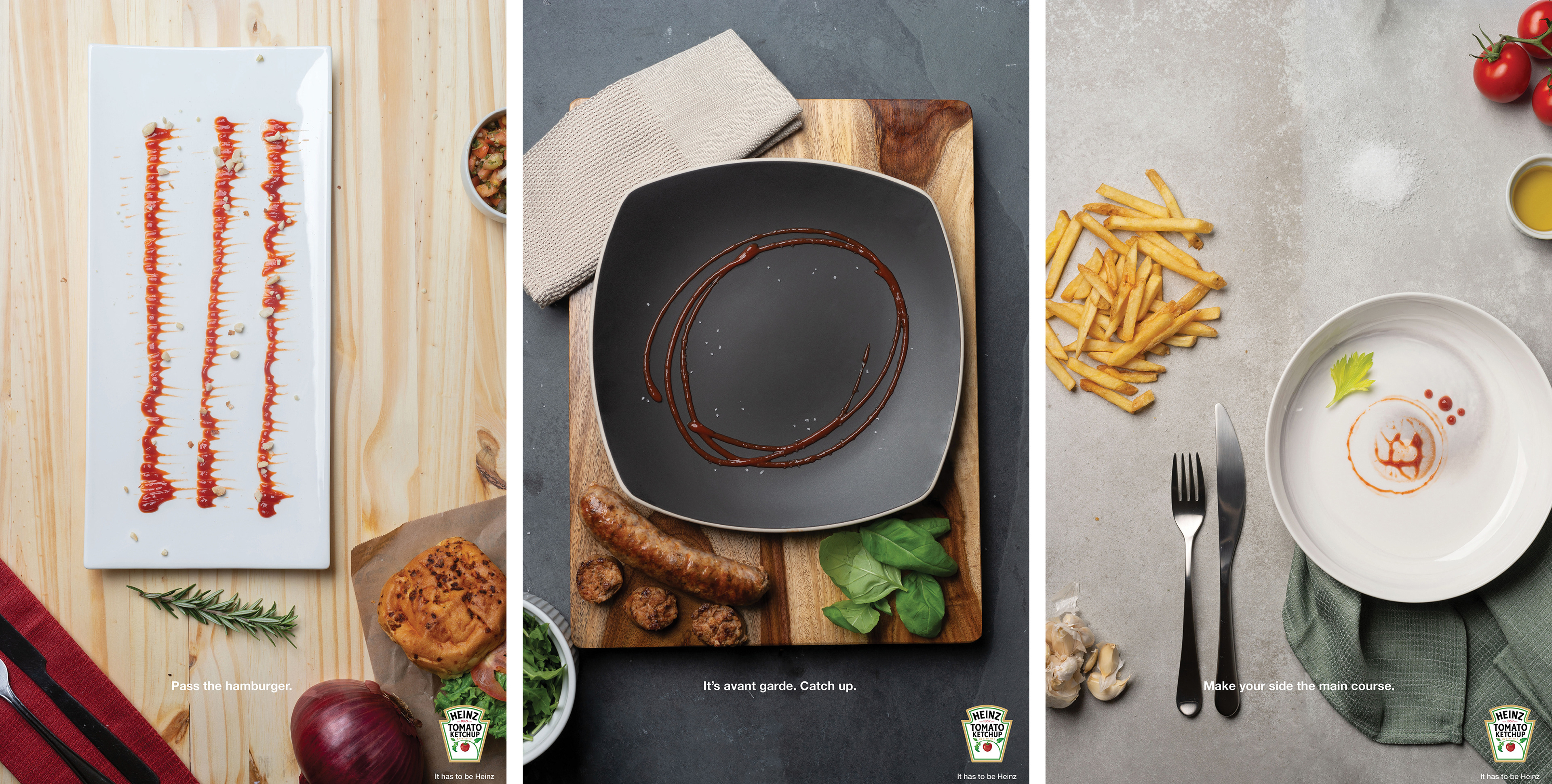 Gold ADDY Student Award, AAF District 2
Graphis New Talent Silver Award
One Club Philly Louix Student Award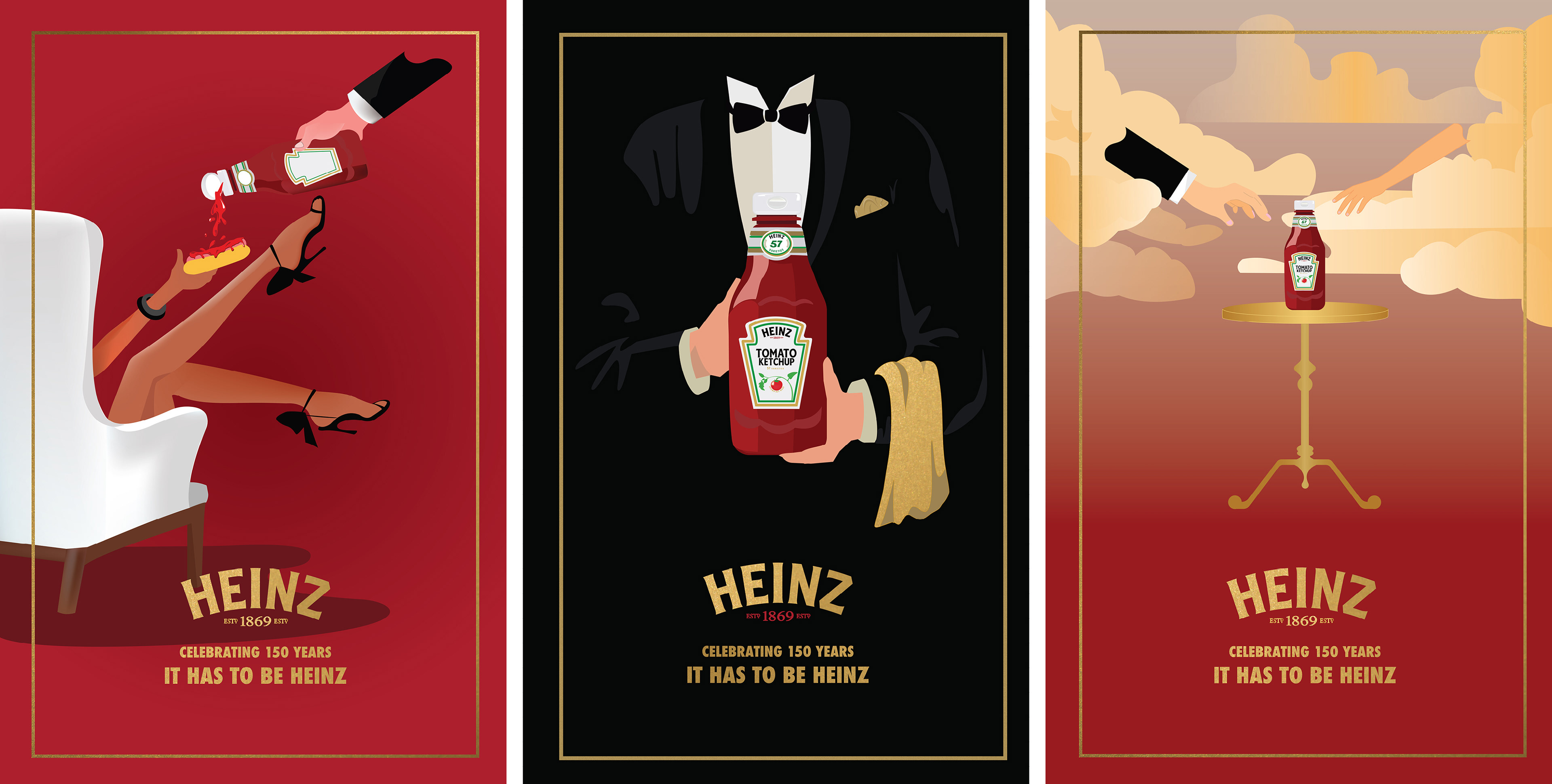 AIGA Flux Student Design Award
Graphis New Talent Silver Award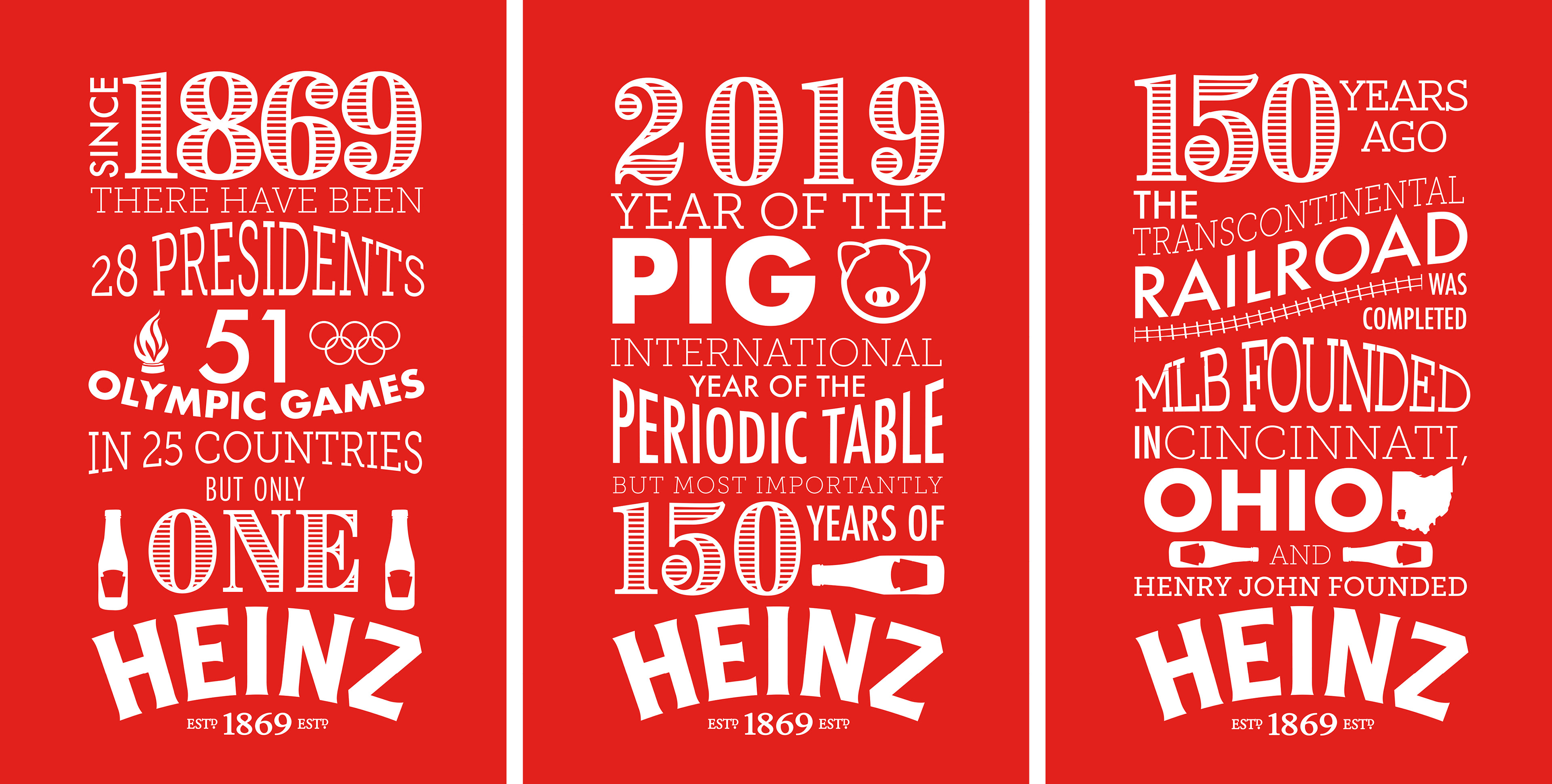 Gold ADDY Student Award,  AAF District 2
Graphis New Talent Silver Award