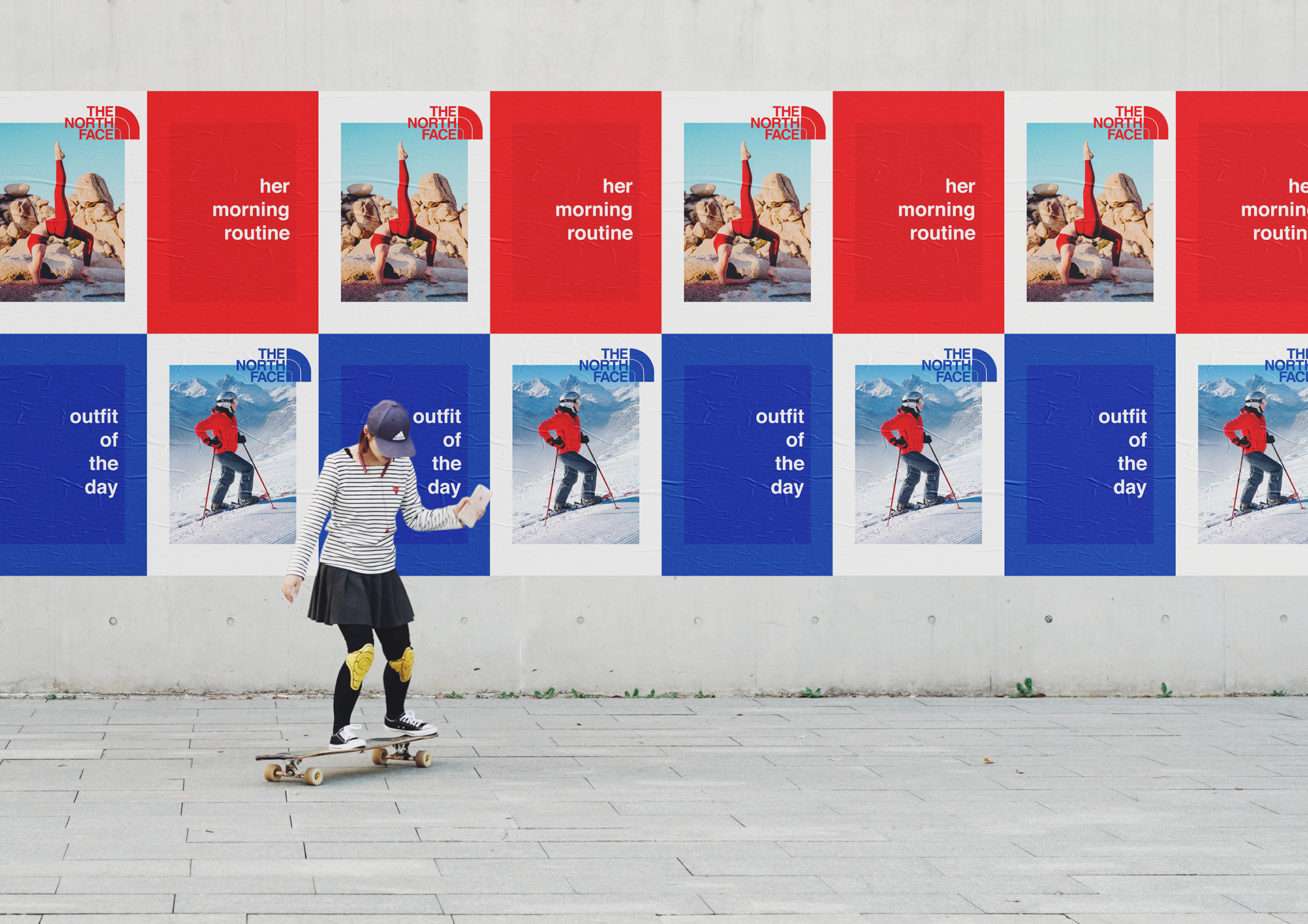 The North Face is the world's leading exploration brand, specializing in apparel, footwear, equipment, and accessories. The brand purpose is to lead the world forward through exploration. Currently the brand predominantly serves an older and disproportionately male consumer audience. To thrive the brand must reach out to and connect with a more youthful and diverse demographic.
Students should design a campaign to inspire the next generation of female explorers in the outdoors through powerful brand storytelling. Students are encouraged to have a special focus on diversity and inclusivity in the outdoors.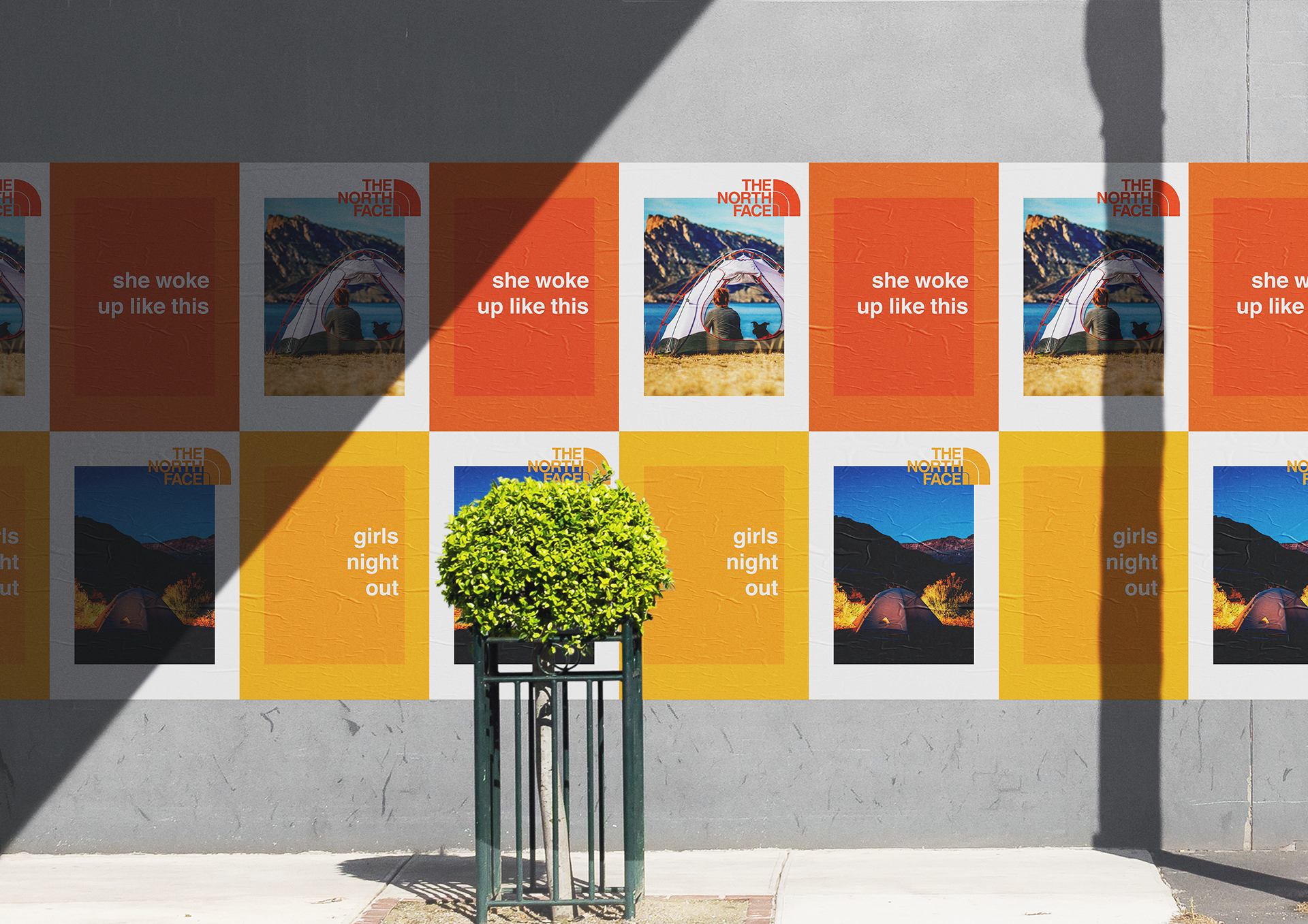 "This wild-posting campaign juxtaposes stereotypically "girly" internet verbiage with photographs of outdoorsy lifestyles to challenge notions of femininity."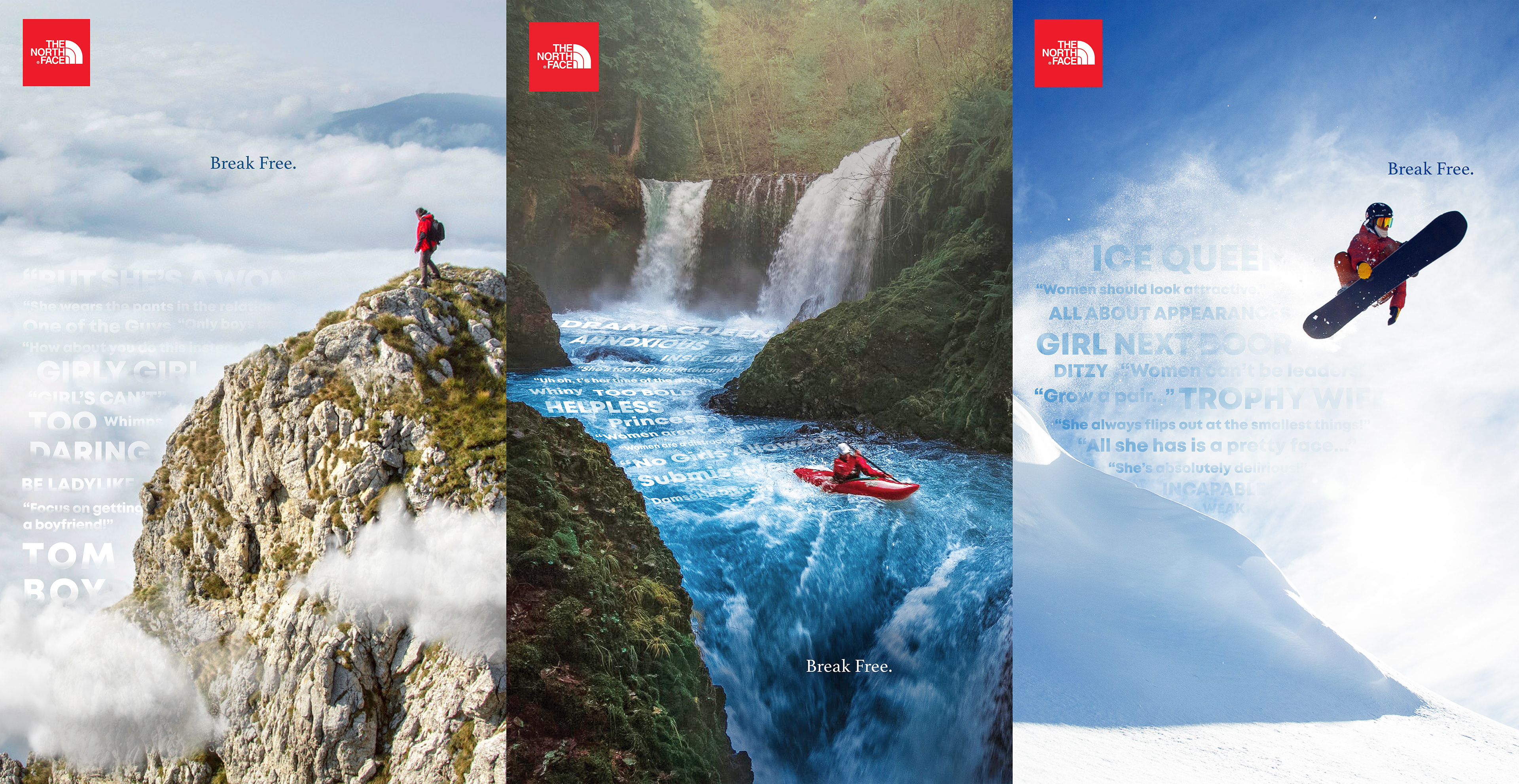 "I combined type with photo to visualize young women breaking free of sexist cliches."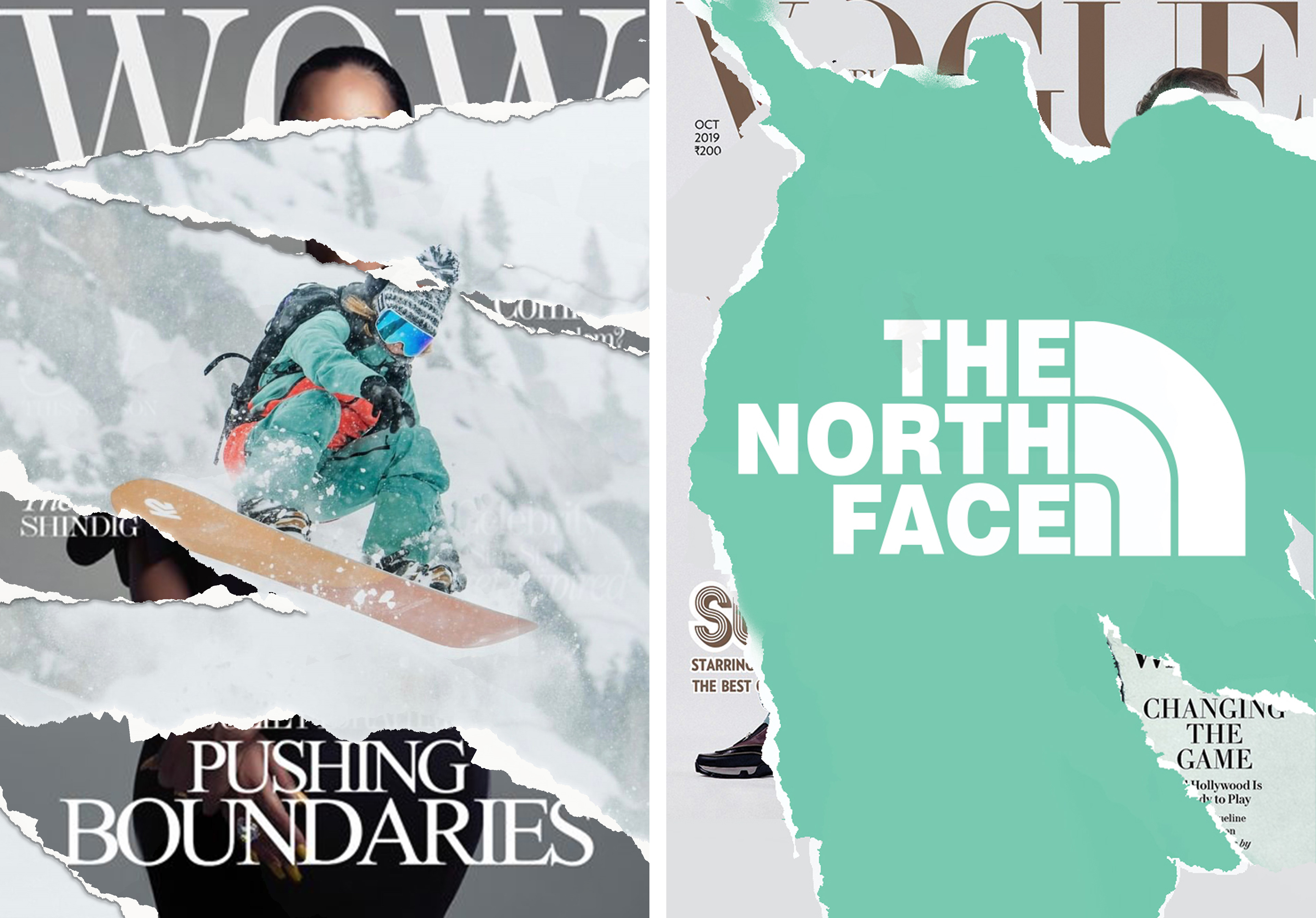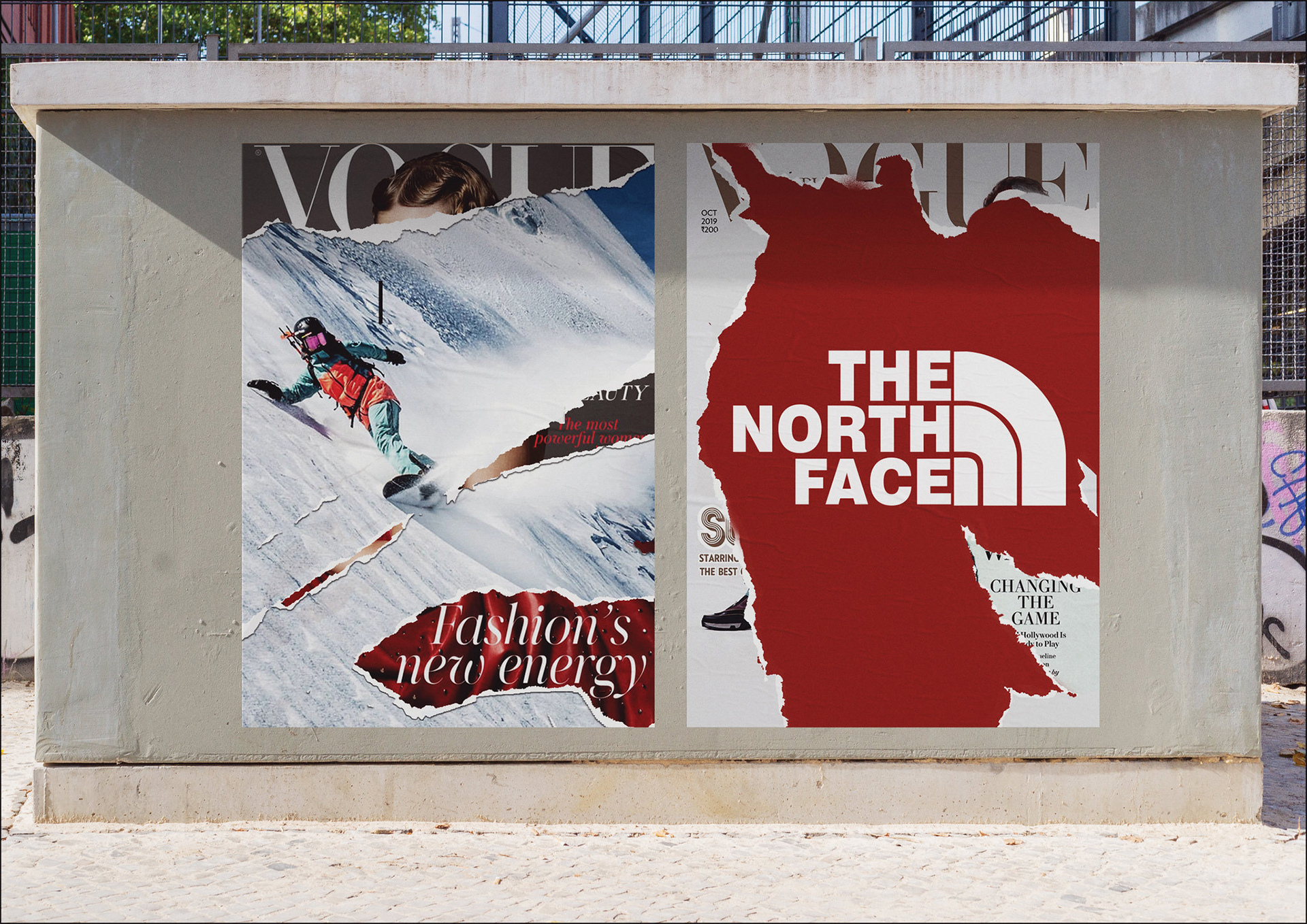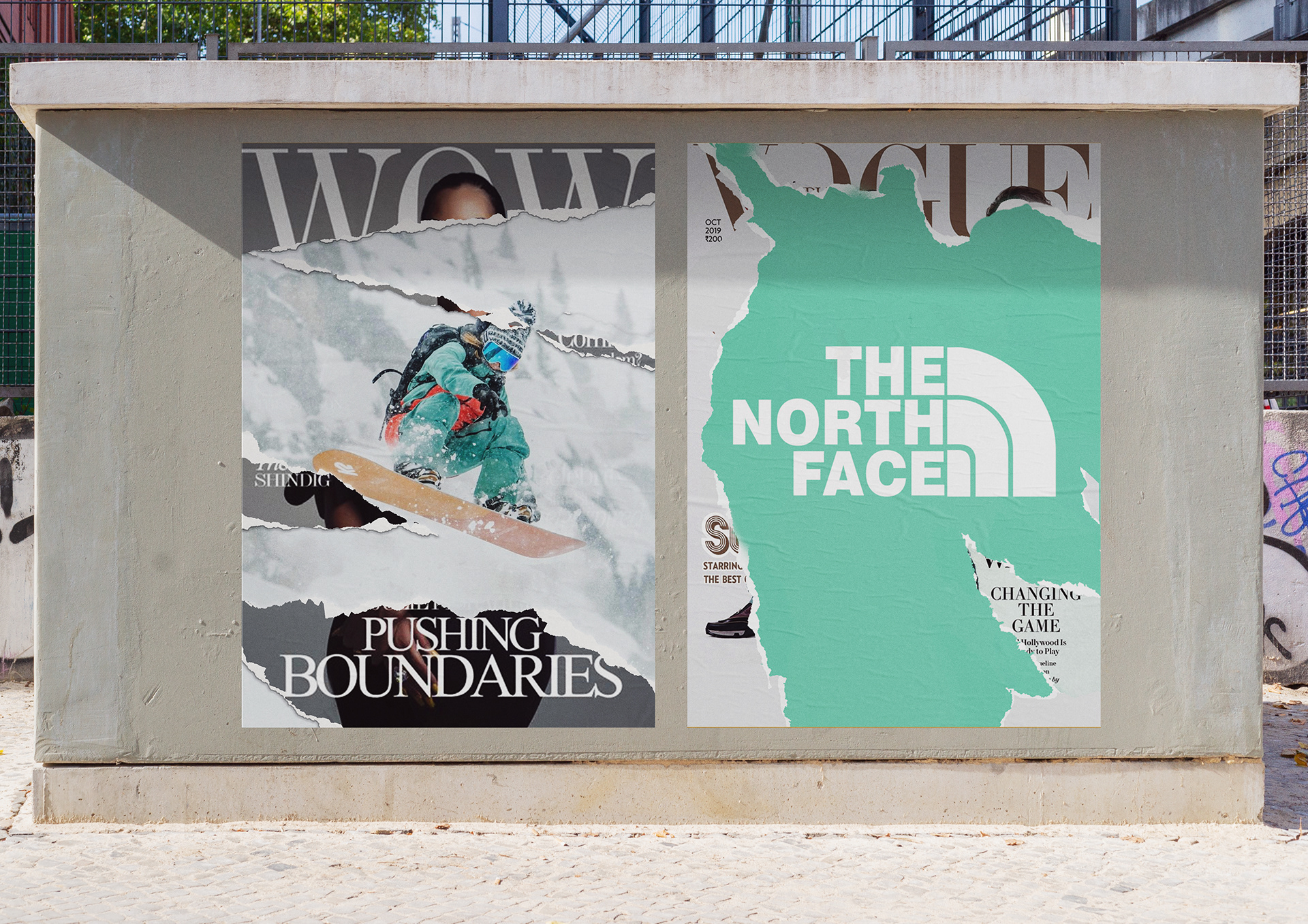 "Fashion covers are symbolically torn away to reveal The North Face photography. The fashion headlines take on new meaning in this layered installation."