Ripe for the Picking
Graduating Advertising students were positioned as "ripe for the picking" and employers were encouraged to "shop local" at the Senior Showcase.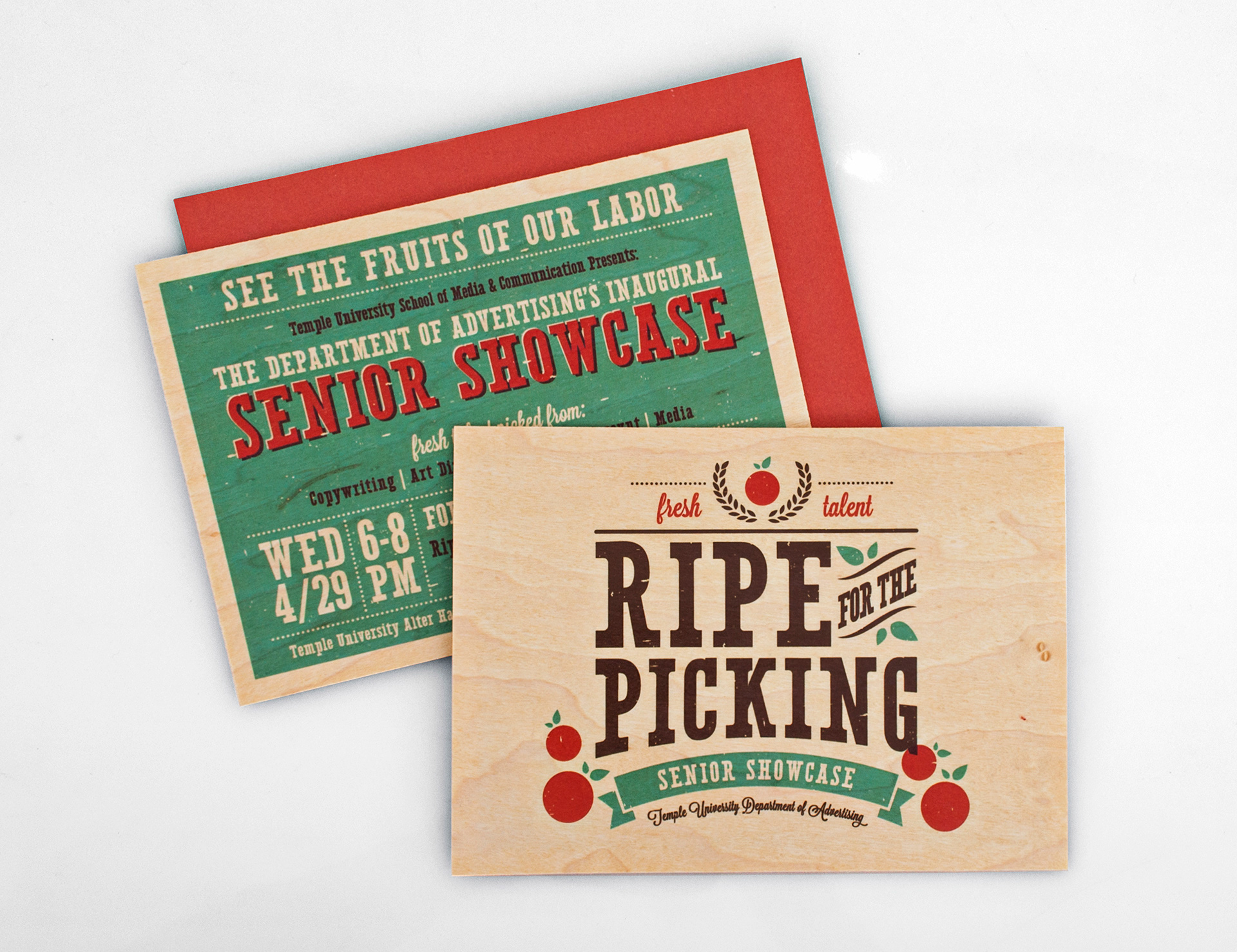 In the spring of 2015 I was lucky to work with a hard working group of students who would help me plan and promote the Department of Advertising's inaugural Senior Showcase at Temple University. A whopping one hundred professionals registered to attend--Fifty of whom indicated they were hiring. All five Advertising Concentrations were represented at the showcase: Art Direction, Copywriting, Management, Research, and Media Planning.