TRIM The art of bikini grooming
The TRIM Art of Bikini Grooming kit combines high quality products, vintage-inspired accessories and expert shaving technique to provide optimal shaving results on that new style while avoiding ingrown hairs, razor burn, and nicks & cuts.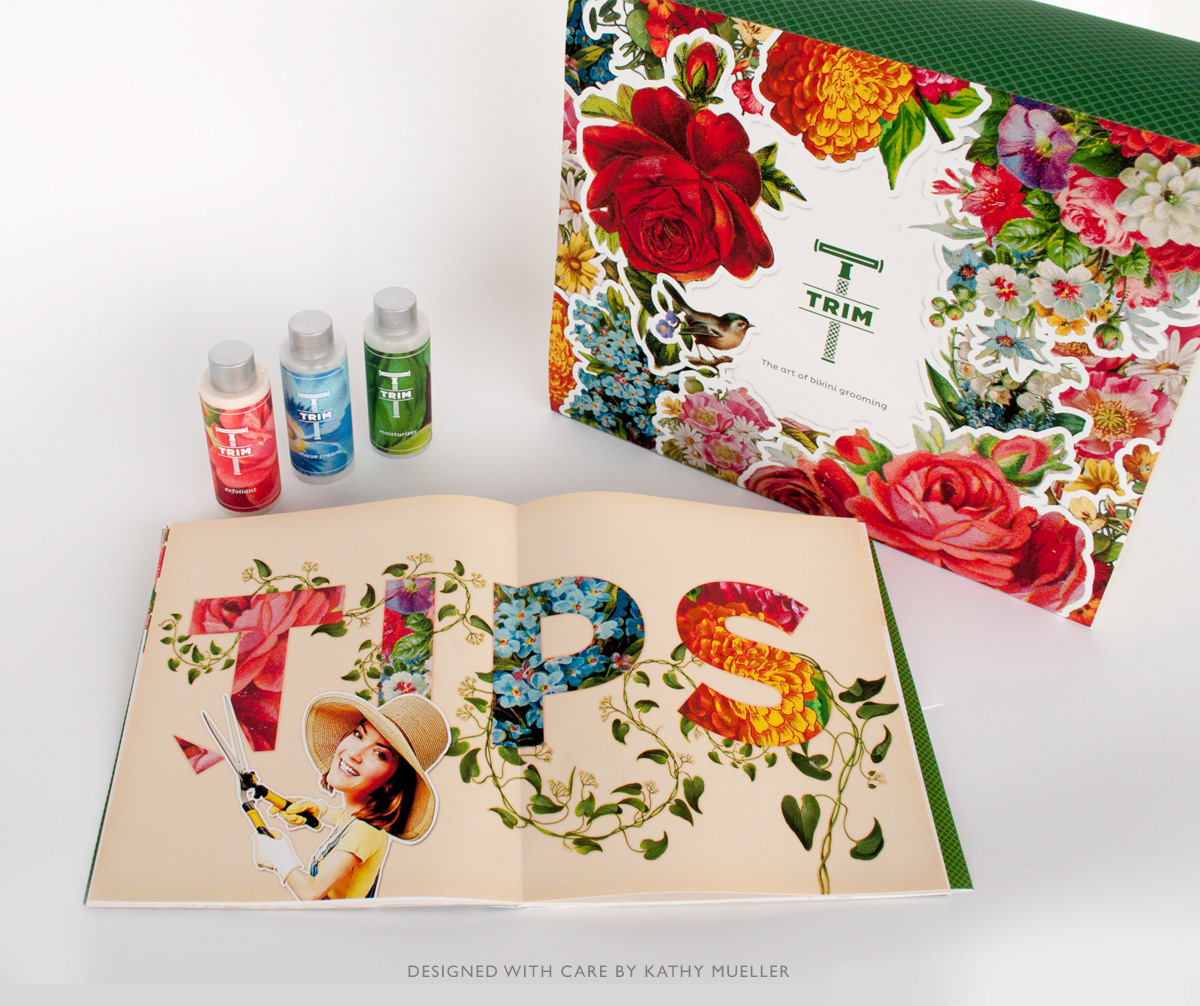 Using a tongue-in-cheek gardening metaphor, vintage floral images are collaged with smiling gardening ladies, and juxtaposed with clean vector illustration. The result is quirky and charming.